Gas safety
This sponsored content article is provided by Cadent Gas and any links will take you to their website or an external source of information.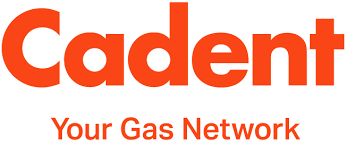 Service pipes bring gas from main to meter, crossing your property in the process.
The erection or extension of a building or work involving the underpinning of a building should be carried out in a way that is not detrimental to the area of the gas service pipe, emergency control valve or meter.
When you plan any building work, it's important that you find out the location of the gas pipes and meter before you start. If you are planning works that could be near gas pipes, you need to contact your Gas Transporter or approved Utility Infrastructure Provider.
If you are unsure who looks after the gas pipes in your area, you can visit the Energy Networks Association website1 and enter your postcode into their useful tool.
Definitions
Service pipe: a pipe for distributing gas to a premise from a distribution main to an emergency control valve.
Emergency control valve: a valve for shutting off the supply of gas in an emergency, intended for use by a consumer of gas.
Meter: instrument designed to measure, memorise and display the quantity of gas that has passed it for supplier purposes
Meter and pipe locations on a property
For homes built before the 1970s, it was common for the meter to be installed within the home with metallic service pipes incorporated into the build. Over time, these pipes are replaced by the Gas Transporter with polyethylene, sometimes the meter may need to be moved to a new location, usually on an outside wall to meet newer standards.
For new build properties the service pipe will be polyethylene terminating in the preferred external meter position.
There are also some circumstances where the gas service pipe enters a property, and the meter is located inside. This can usually be identified by a grey pipe running vertically and then through an external wall.
Regulations
The works must not be carried out in such a way as to create an unsafe situation as defined by the Institute of Gas Engineers and Managers2 (IGEM), or create a contravention of The Gas Safety (Installation and Use) Regulations 19983, requiring interventions by the gas transporter.
The building works must not:
Position a medium pressure, or higher fed meter installation within a domestic premise
Position a previously external service pipe, emergency control or meter internally
Position a service pipe beneath the foundations of a building
Cause the service pipe to impair the structure of a building or impair the fire resistance of any part of the structure.
Restrict adequate access to the emergency control
Compromise the meter by leaving it in a location:

That adversely effects the means of escape from the premises in the event of fire
Where there is a risk of damage to it from electrical apparatus
Which is not readily accessible for inspection and maintenance
Common risks
There are many common risks created by such works over and around gas apparatus, these are:
Downstream gas leaks can't be isolated due to restriction of access to the emergency control
The service pipe is under strain as it was not designed to operate beneath or within the foundation of a building
The polyethylene pipework material, whilst suitable for the transportation of gas externally is not suitable for unprotected internal use due to its material properties and performance in the event of a fire
The potential for leakage to be undetected allowing the build-up of gas concentrations within a void or confined space
Read about below ground services and the other considerations before you start work.
https://www.energynetworks.org/operating-the-networks/whos-my-network-operator
https://www.igem.org.uk/
https://www.legislation.gov.uk/uksi/1998/2451/contents/made