The information on this page is provided by Building People and any links here will take you to their website.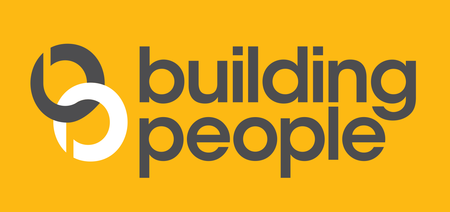 Building People, Building Change
Planning Portal are proud to support Building People to encourage, promote and champion diversity in the planning and building sector.
Building People CIC is a social enterprise that is creating connections across the built environment to address the sector challenges of skills, diversity and social value. Through collaboration and innovation, Building People is connecting diverse people to opportunities, and enabling employers to widen their talent pools.
The Building People1 platform aggregates built environment knowledge, events and vacancies, and connects these opportunities to a network2 of 40 organisations/initiatives that have the reach into diverse and under-represented audiences (women, BAME people, ex-military personnel, LGBTQ+ people, refugees, ex-offenders and young people, with a new group focused on Health, Safety and Wellbeing). Building People is bringing together a fragmented careers landscape, simplifying user journeys and supporting industry to engage with a more diverse range of talent.
Building People is committed to developing a built environment industry that improves social and economic value by being better connected and more diverse and inclusive, with access to the talent it needs to solve its current and future challenges. To join in with Building People's movement for collaborative change please go to: https://www.buildingpeople.org.uk3
https://www.buildingpeople.org.uk/
https://www.buildingpeople.org.uk/Home/Communities
https://www.buildingpeople.org.uk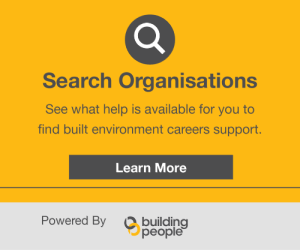 Search organisations (https://www.buildingpeople.org.uk/Home/Search-Organisations?utm_source=PlanningPortal+&utm_medium=Search-Organisations&utm_campaign=PlanningPortal_SixButtons_Search-Organisations&utm_id=SixButtons&utm_term=SixButtons&utm_content=SixButtons)
Search organisations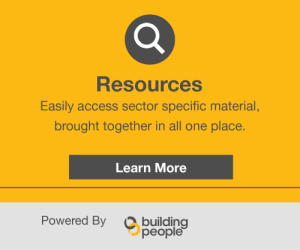 Explore resources (https://www.buildingpeople.org.uk/Home/My-Resources?utm_source=PlanningPortal+&utm_medium=Resources&utm_campaign=PlanningPortal_SixButtons_Resources&utm_id=SixButtons&utm_term=SixButtons&utm_content=SixButtons)
Explore resources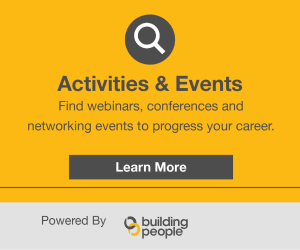 Find out more (https://www.buildingpeople.org.uk/Home/Learning-and-Events-V2?utm_source=PlanningPortal+&utm_medium=Activities%26Events&utm_campaign=PlanningPortal_SixButtons_Activities%26Events&utm_id=SixButtons&utm_term=SixButtons&utm_content=SixButtons)
Find out more